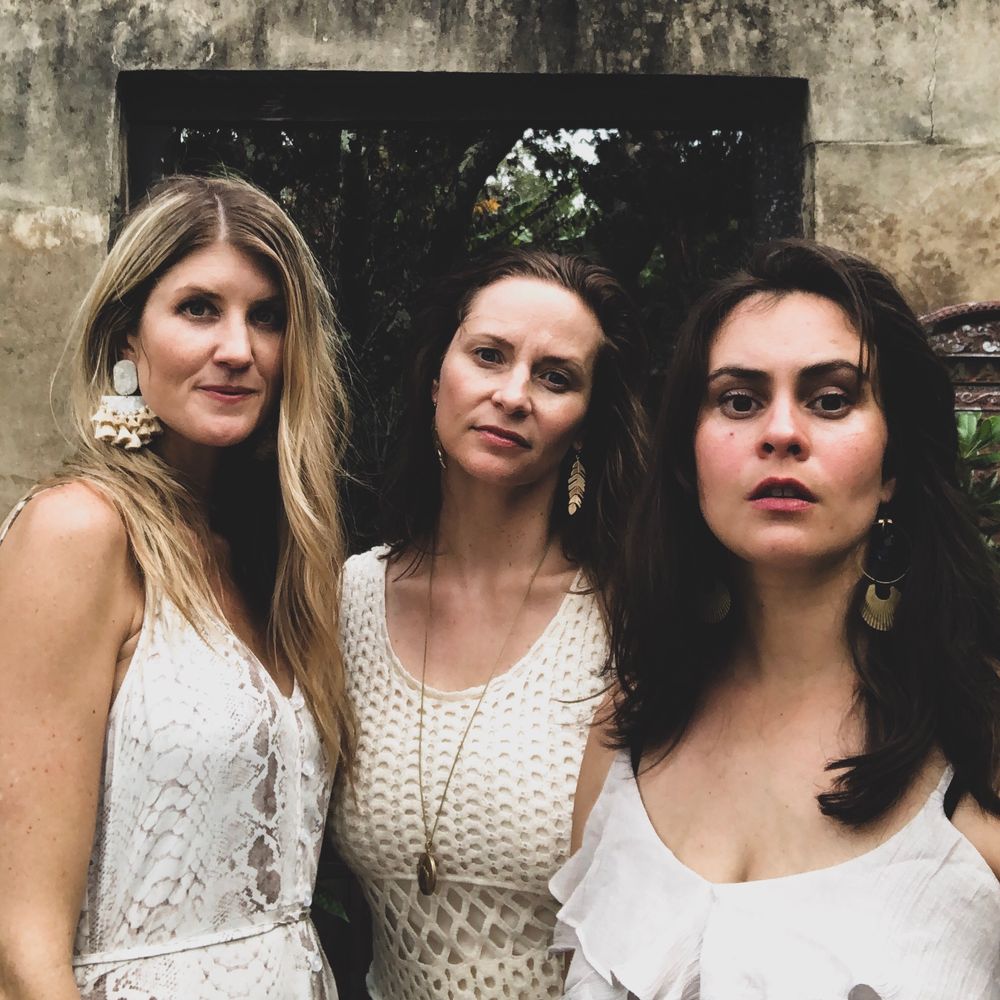 The Krickets
Americana Folk / Alt. Country Trio
What happens when the world turns upside down and a quarantine benches a band's tour?  Something magical.  They learn to write and record remotely, self-produce some music and then....release it - bells and whistles be damned.  With new single, These Games, The Krickets offer a raw, Americana harmony bath with a retro feel.  Described as "powerful and emotive" by American Songwriter, the release is a small part of a big message from a beloved musical community that nothing's gonna stop the music.  
The Krickets are a female Americana group from the gulf coast who's music is what Paste Magazine called a "a truly stunning, one-of-a-kind sound."  Two-time winner of a 2016 and 2019 Independent Music Award for Song of the Year in both Folk and Alt Country categories,  the band's music is a genre-bending Americana cocktail steeped in their signature folk harmony.  Muscles Shaols producer Ben Tanner of Single Lock Records helped them find this sound on their 2016 debut Spanish Moss Sirens and Nashville's Sam Ashworth (Joy Williams, Lone Bellow), helped them dive further into it on their 2018 sophomore LP, Redbird.  New single, These Games, is a true first for them, fully self-produced and dropped June 5th, 2020.
A portion of proceeds from every album sale benefits the Sacred heart Hospital Guild's "Cricket Fund" in honor of Cricket Russell (namesake of the band) providing screenings to the uninsured in rural north Florida.  The "K" was interchanged to give space to Buddy Holly's fabulous Crickets.
"The Krickets send chills down your spine and lift you sky high..."  No Depression